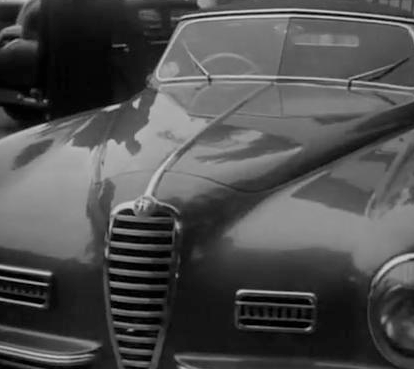 Details
SOLD

Year Built: 1949
Trans: Choose an item
Fuel Type: Gas
A development of the prewar 6C 2300 and 2500, this 6C 2500 Super Sport is the ultimate variant of the old style elegant, glamorous, and luxurious Alfa Romeos that were developed under the guidance of Vittorio Jano and Wifredo Ricart, who would become in the 50′s the "wizard" of Pegaso cars.
The specification is accordingly modern, including dual overhead cam engine and independent suspension all round. Their combination of sophisticated engineering, durability, and attractive bodywork has ensured that they are and have always been highly sought after by collectors. Three variants were built postwar, including the two closed versions (one by Touring and one in house by Alfa Romeo), and the Pinin Farina bodied convertible version. The International Register of the Alfa Romeo 6C 2500 indicates that just 63 6C2500 SS 2 seat (short wheelbase) cabriolets made during the postwar period, making this a very rare find indeed.
This particular example was manufactured in August 1949 and delivered new to Compagnie Générale des Voitures of Paris, France. It first arrived in Paris in 1950, where it spent its entire life until 2007 when it was sold to an italian classic cars restorer, who retained the car until 2012, when it was purchased by our company.
This sleeping beauty was 100% unmolested before we started a full nut and bolt restoration, which is actually being carried out in Italy by one of the best contemporary Italian "carrozziere".
This great and desirable 6C 2500 Super Sport is condemned to be the "blue chip" of the greatest post war Alfas.
We are talking about a clear matching numbers unit, showing chassis number 915832 and engine number SS928134.
The car is still wearing its original Philips radio antenna, its fresh original red leather interior, which we will keep to preserve its originality, original mechanics, etc…
We recommend the following videos:
Contact us regarding this listing
Back to Top