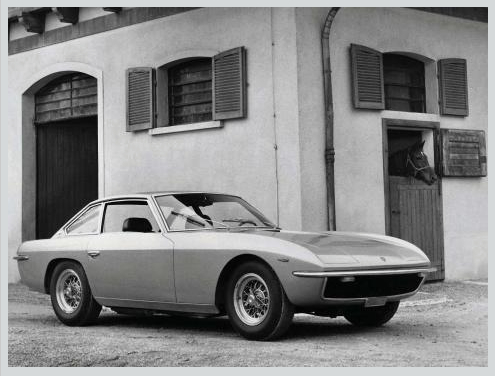 Details
SOLD

Trans: Choose an item
Fuel Type: Gas
By the late 1960s, Lamborghini's 400GT 2+2 was looking a bit old fashioned, especially compared to the stunning Miura, and Carrozzeria Touring, who built the bodies of the 400GT 2+2, was in the midst of declaring bankruptcy. Thus, the car's replacement, the Islero, was introduced for the 1968 model year. Featuring an elegant, restrained, and much more modern aesthetic, the car looked more contemporary and retained the sophisticated mechanicals of its processor, including wonderful quad cam V12, 5-speed gearbox, and fully independent suspension. The car was 4.5 inches shorter and 65kg (143 pounds) lighter, meaning that performance was improved over the earlier car. The Islero's understated appearance meant that they were overlooked by most of the customers with large egos who bought the more exotic offerings from Sant'Agata, including even the outlandish Espada, but the Islero represented a sophisticated gentleman's express and it is no surprise that Ferruccio Lamborghini drove one. Just 225 examples were built, of which 125 were early cars such as this one, making them exceptionally rare. They are genuinely good cars to drive as well, and have been rapidly increasing in value as collectors start to pick up on their combination of thoroughbred Italian mechanicals, rarity, and restrained elegance.
This particular car was known by the factory as 25.037 which indicates it was the 37th Islero built under chassis number 6258 and engine number 2326. It is confirmed to be a matching number's car. It was originally Blue with Mustard colored leather (Blu/Senape). It was delivered to the factory by Marazzi on 6/3/1968 and completed by the factory on June 10, 1968. After completion, this Islero was consigned to the Lamborghini Rome concessionaire called Carpanelli on September 3rd, 1968. The car was then supplied new on the 8th of May 1971 to Signor Deisori Vivenzo of L'Aqula (Italy) registered on plate PO8790. In 1975 the car got sold to Signora Patrizia Mori of Rome where the car was registered on plate Roma D26927 and remained in Italy until the 24th of July 1989. The car comes with its original Carta di Circolazione per Autovettura (registration booklet). The car was then imported to the Netherlands, where it belonged to Mr. Henk von Lith, the world's for most authority on leather, who stripped it down for restoration but the restoration was never finished. Chassis and interior were done.
It is well-documented with various documentation to support the car's history as outlined above.
We recommend the following videoclips:
http://www.youtube.com/watch?v=JOex9xETemc
http://www.youtube.com/watch?v=tNg2Q7hdYI0
Contact us regarding this listing
Back to Top