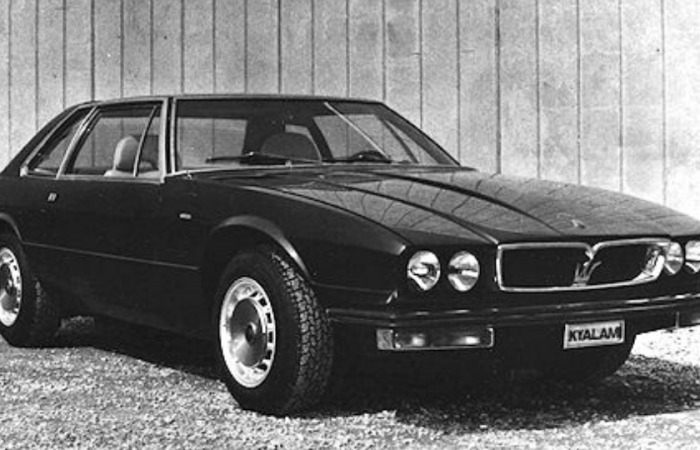 Videos
Details
The Classic Road Collection Car

Dealer Location: Madrid
Trans: Choose an item
Fuel Type: Gas
The Maserati Kyalami (Tipo 129) was a four-seat GT coupé produced by Italian manufacturer Maserati from 1976 to 1983.
Following a Maserati tradition – started with the Sebring – the car was named after a racing track where the Trident's cars had triumphed: the Kyalami Grand Prix Circuit in South Africa.
The Kyalami was the first new model developed under the Alejandro de Tomaso ownership.
Pietro Frua was commissioned to give the new car a distinctive Maserati feel; the interior incorporated iconic classic Maserati elements such the steering wheel and instrumentation. A Maserati four overhead camshaft 90° V8 was utilized to power the car, engine that gave a great performance and which was installed in some other Maserati cars of its period and probably the best V8 ever built by the trident.
The Kyalami was launched at the 1976 Geneva Motor Show and was initially powered by a 265 PS (195 kW) 4.2 litre engine. Starting in 1978, an enlarged version of 4.9 litre displacement delivering 290 PS (213 kW) was also available. Both engines were coupled with a ZF five-speed manual transmission or upon request a three-speed Borg Warner automatic. The Kyalamis were luxury cars owned by personalities like the famous tenor Luciano Pavarotti.
Only 210 Kyalami were built between 1976 and 1983, being the early version 4.2 the less produced and the more collectable. Due to its rarity very little in the way of performance tests etc. was written in the various international magazines about the Kyalami.
We recommend the following videoclips:
https://www.youtube.com/watch?v=ZVSRYBmqeBk
Contact us regarding this listing
Back to Top