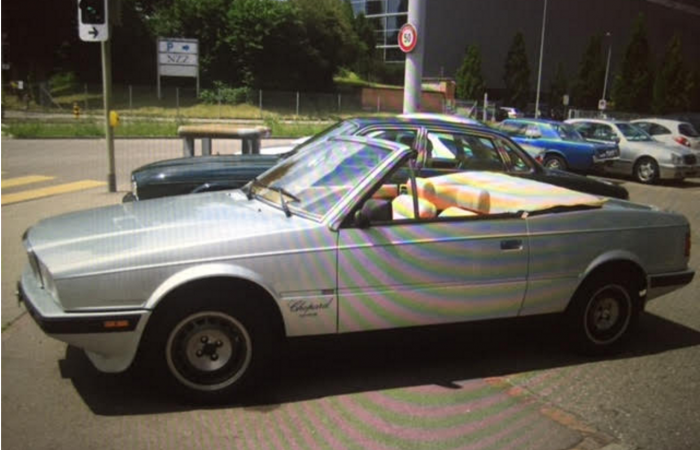 Details
The Classic Road Collection Car

Body Type: Convertible
Dealer Location: Madrid
Trans: Choose an item
Fuel Type: Gas
The Maserati Biturbo was a family of luxury sports cars, saloons and grand tourers produced by Maserati between 1981 and 1994. The original Biturbo was a two-door, four-seater notchback coupé (of somewhat smaller dimensions than the BMW 3 Series of the time) featuring, as the name implies, a two-litre V6 engine with two turbochargers and a luxurious interior.
All Maserati models introduced from the Biturbo's inception in 1981 until 1997 were based on the original Biturbo architecture. Among them the coupés as the 2.24v. and the Racing, saloons as the 420, 425 and 430, the convertible Spyder, the Karif, the 228, the later grand tourers like Shamal and Ghibli II, as well as the Maserati Barchetta which used an ultimate version of the biturbo V6 engine.
When Alejandro de Tomaso acquired Maserati in 1976, he had ambitious plans for the marque. His plan was to combine the prestige of the Maserati brand with a sports car that would be more affordable than the earlier high-priced models that had traditionally made up the Maserati range.
The Biturbo was initially a strong seller and brought Italian prestige to a wide audience, with sales of about 40,000 units. Sales figures fell in subsequent years. De Tomaso also used another of his companies, Innocenti, to produce Biturbo body panels and also to provide final assembly of Biturbos. De Tomaso later sold Maserati to Fiat, who grouped the company with their erstwhile rival Ferrari.
The cars in the Biturbo family were of unibody steel construction, with a conventional layout of front-longitudinally mounted engine and gearbox. Suspension was of the MacPherson strut type upfront and semi-trailing arms at the rear, with coil springs, double-acting dampers and anti-roll bars on both axles. The differential and rear suspension arms were supported by a subframe.
The Maserati Biturbo was the first ever production car with a twin-turbocharged engine. It also featured the first production car engine with three valves per cylinder. The aluminium 90-degree SOHC V6 engine was roughly based on the 2.0 L Merak engine, itself based on earlier V8 Formula One Maserati engines, designed by Giulio Alfieri (1924–2002). The 2-litre version featured wet aluminium sleeves coated with Nikasil. The last street version featured over 150 hp/litre and 140 ft·lbf (190 N·m)/litre torque.
In Italy new cars with engine displacement over 2000 cc were subjected to a 38% value added tax, against 19% on smaller displacement cars. Therefore, throughout the Biturbo production life there were both two-litre models aimed mainly at the domestic market and "export" versions, initially with a 2.5 L V6. The carbureted 2.5 L engine produced 185 hp (138 kW) and 208 lb·ft (282 N·m) of torque in North American spec and slightly more elsewhere. Fuel injection was fitted in 1987 raising power to 187 hp (139 kW). In 1989 the enlarged 2.8 L engine bumped power to 225 hp (168 kW) and 246 lb·ft (334 N·m) of torque for North America and 250 PS (184 kW) for Europe.
The convertible Biturbo was designed and assembled by the prestigious coach builder ZAGATO in Milan. It was Zagato's first work for Maserati since the A6G/2000 of thirty years earlier. Embo of Caramagna was first commissioned to develop a four-seater cabriolet version of the Biturbo, which was shown at the April 1982 Turin Auto Show, but their proposal never made it to production.
The Spyder was built on a 2.4 metres (7.9 ft) wheelbase, some 11.4 cm (4 in) shorter than the coupé's. Still, since it is a strict two-seater with folding rear seats, the luggage space is larger than in the original Biturbo. It was on this short chassis that the sporty hardtop Karif was later developed. Overall 3,076 were built over a ten-year period, setting a production record for Maserati Spyders but only a few hundred of this version were built.
The first Spyder was launched at the Turin Motor Show in 1984. It was offered both with the two litre and two-and-a-half litre "export" engine.
This particular car comes with all its original set books and tools and is in absolute original conditions, never crashed and as good as it looks.
We recommend the following videoclips:
Contact us regarding this listing
Back to Top